Office Staff
Laura Miller - Office Manager
Laura has worked for Active Care Wellness Center since January of 2022. Between her infectious smile, cheery personality, and previous managing and office experiences, Laura has been the perfect fit for our team as Office Manager! Born in California and raised in Oregon, the Bitterroot Valley of Montana has been the home of her and her family for the last 28 years.
Laura was first introduced to Dr. Amy Berglund several years ago when Laura's daughter, Hannah, played on the Stevensville girls' soccer team. Dr. Amy and Laura have been good friends ever since.
Like many Montanans, Laura loves her coffee (but it better be black or a vanilla latte)! She enjoys spending time with family and friends and her cat, Oven, or "Ovie" (affectionately named by her daughter's pre-school class). Laura also enjoys riding her bike.
If she could have one superpower, Laura says it would be the ability to fly. "I love to see and experience new things and places."
---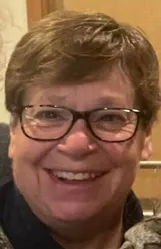 Nancy Olsen - Office Secretary
Nancy has been a part of the Active Care Wellness Center team since February of 2022, taking care of both Dr. Amy Berglund and Dr. Brittney Martin, as well as our wonderful patients, through the role of Office Secretary. Nancy has previously worked in the healthcare field in a myriad of roles, making her a vital asset to our team.
A true Montanan, Nancy grew up on a ranch east of Whitewater, where she graduated with her class of 5 from Whitewater High School. She spent some time in Boston, MA, and Malta, MT as well, before eventually moving to our little town of Stevensville three years ago to be a grandma to her two beautiful granddaughters.
Much like Dr. Amy, Nancy is more of a hot cocoa drinker (how they function so well without coffee is still under investigation). In her free time, Nancy enjoys playing with her grandchildren, kayaking, and just being outside. Her cat, Sassy, and her Goldendoodle, Winston, also keep her on her toes.
---
Stephanie Beckett - Social Media/Advertising
Stephanie has worked for Active Care Wellness Center since August of 2021 in a few different capacities but currently works from home, maintaining our website and social media pages, and pops into the office now and again to gussy-up the chalkboard. She has lived in the Bitterroot Valley of Montana for the last 3 years, previously residing in Washington, Texas, and Idaho.
Steph has held a variety of jobs over the years, among them being another chiropractic office, a couple of elementary schools, and Big Creek Dairy in Victor as a milker/farm hand.
Lemonade and vanilla chai tea are Steph's favorite go-to drinks, but she also enjoys her coffee (black, of course). In her off time, she enjoys horseback riding, camping, hiking, writing, drawing, reading, and spending time with family and friends. She also enjoys digging into history and exploring new places with her husband, Eric, son, Elias, and canine sidekick, Nalla.
Steph says one of her favorite jokes to tell is when passing by a cemetery (if her husband doesn't beat her to it): "That's a grave situation. People are just dying to get in there. They don't realize it's a dead-end."
---
Eiger - Office Greeter

Eiger, the loveable Bernadoodle, has been a staple part of the Active Care Wellness Center team for most of his life, holding the role of Office Greeter. As a part of his official duties, he makes sure everyone who enters the office receives a warm welcome and likes to provide comfort to those who might feel a bit anxious. Eiger's most noteworthy accomplishment to date has been receiving Employee of the Month in 2022.
Eiger was born in Indiana but moved to Montana at 6 months old when he adopted Dr. Amy Berglund as his human. He spends most of his days with her at the office, greeting patients and asking to be pet. When he's not working, Eiger enjoys napping under the front desk, hiking, and mountain biking, and there isn't a squirrel in the Bitterroot Valley that he hasn't tried to befriend. Eiger also enjoys posing for photos and chewing on his one-eared elephant toy.
While Eiger is generally a laid-back guy, always ready for an adventure, he believes flying should be left to the birds.