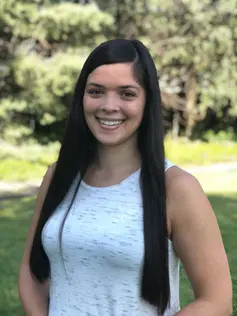 Brittney Martin, PT, DPT
Dr. Brittney is here to help you manage your pain and regain function and has over six years of experience practicing Physical Therapy. Her interests specialize in orthopedic pediatric injuries, sports/orthopedic injuries, balance and coordination deficits, and neurological disorders (stroke, Parkinson's Disease, Multiple Sclerosis).
Brittney received her Doctor of Physical Therapy degree from Nova Southeastern University in Tampa, Florida in 2016. She has a Bachelor of Science degree in Exercise Physiology with an emphasis in Integrative Physiology from Pacific University of Oregon. Brittney was also a member of the Women's Basketball team there for four years.
She first became interested in physical therapy after undergoing two knee surgeries while playing for the Boxers. Brittney has gained valuable and unique experience in the different outpatient settings she has worked for, which have included Johns Hopkins All Children's Hospital where she specialized in Sports Orthopedic Rehabilitation. Brittney loves spending quality time with her husband, children, and her extended family.
Brittney is excited to help you manage your pain and come up with a care plan based on your goals. After a thorough evaluation, Dr. Martin will use various exercises, manual therapy, and other techniques to help you become stronger.
RESEARCH
IMPLEMENTING ASPECTS OF THE LSVT BIG AND LOUD PROGRAM TO IMPROVE GAIT IN AN INDIVIDUAL WITH PARKINSON'S DISEASE
Doctor of Physical Therapy at Nova Southeastern University (May 2016)
THE RELATIONSHIP BETWEEN BURNOUT AND PERFECTIONISM WITH THE INFLUENCE OF ACADEMIC MOTIVATION IN NCAA DIVISION III ATHLETES
Exercise Science at Pacific University of Oregon (May 2012)
Presented on Senior Project Day at Pacific University of Oregon (April 2012)
Featured on NCCA.org/d3, nwcsports.com, and GoBoxers.com (April 2012)
Presented at the Oregon Alliance for Health, Physical Education, Recreation & Dance Conference (October 2011)